Sauerkraut & Kimchi 11.9.19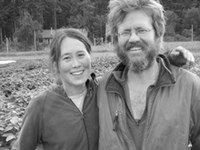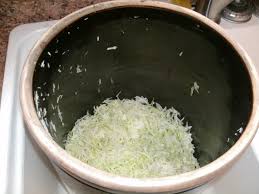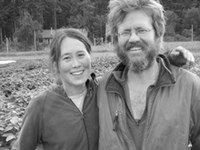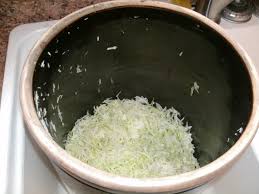 Sauerkraut & Kimchi 11.9.19
Ferment your own sauerkraut and kimchi with award-winning kraut-maker Marko Colby of Midori Farm, and bring home a 2 gallon ceramic crock filled with organic cabbage, other veggies, and spices to continue the fermentation at home. This is great time to pick Marko's brain about kraut recipes, best fermentation practices, and which vegetables you can grow for your crock. Materials fee covers the 2-gallon ceramic crock and organic veggies.
Early-bird special: register by Oct 1 for $105, afterward price goes up to $115
Saturday November 9th, 2019 :: 9 am- 1 pm :: Port Townsend :: Ages-Adult :: $70 + $35 material fee :: Instructor Marko Colby
Instructor Profile:
Marko Colby is an organic vegetable grower farming on the verdant North Olympic Peninsula of Washington state. Marko runs Midori Farm with his wife Hanako Myers. They produce an abundance of fresh market vegetables, tens of thousands of seedlings for area gardeners, high quality seed, and traditionally fermented sauerkrauts and kimchi from their farm-grown produce. Check out their delicious sauerkraut flavors for sale at the PT Food Coop and Farmer's Market.